For That Very Special, Unique Gift

Laser Engraved Photo Plaque
A gift that will last a life time!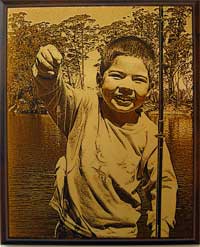 Engraved by laser at 1200 dpi onto a special gold and black steel material gives truly unique finish that will be admired and treasured for many years.
All Photo Plaques come mounted on a wooden backing suitable stand or wall mounting.